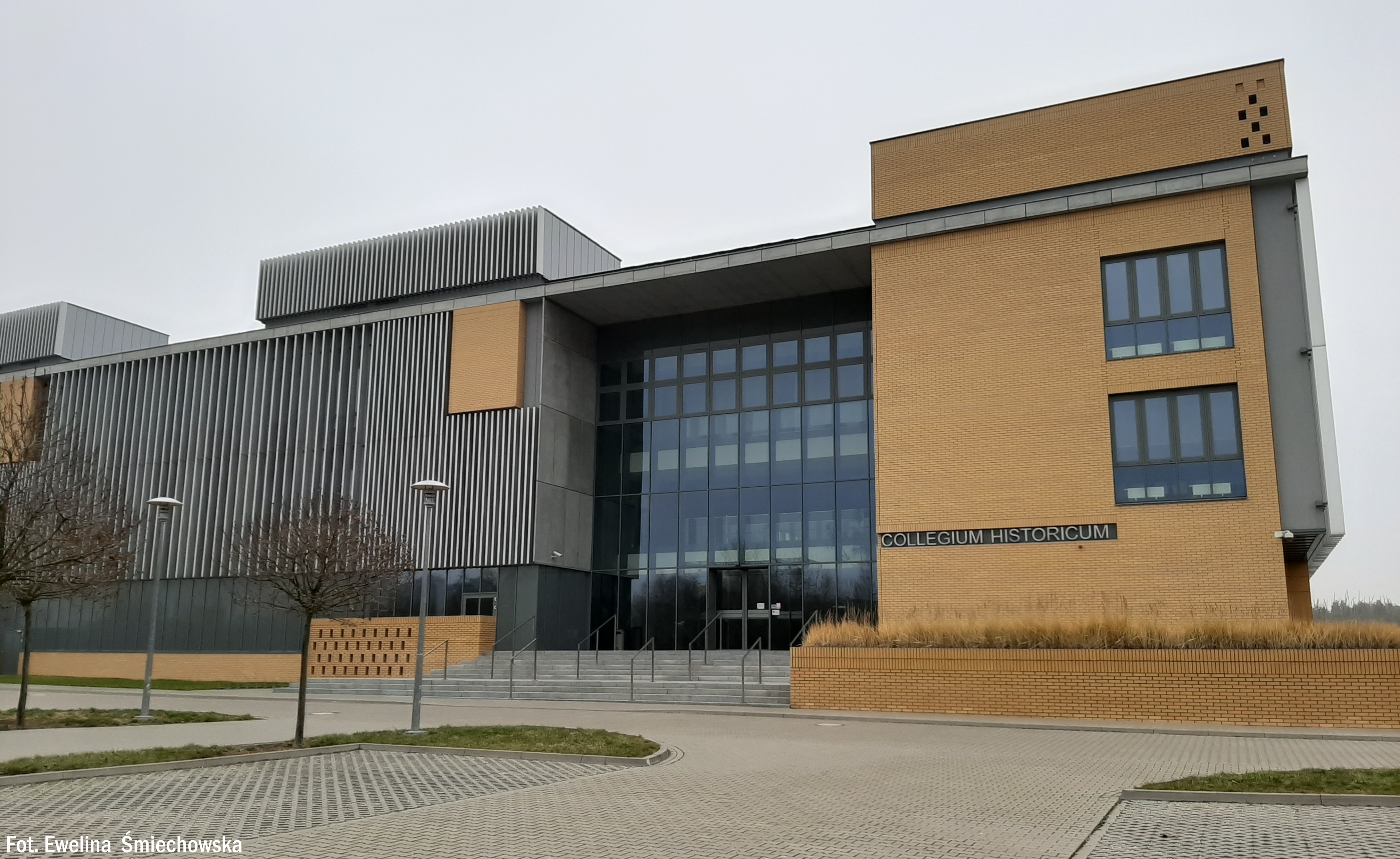 Recording collection from the collection of the Adam Mickiewicz University in Poznań
Collegium Historicum
ul. Uniwersytetu Poznańskiego 7, I piętro
61-614 Poznań
http://muzykologia.amu.edu.pl/
The Poznań collection of recordings made as part of the ethnomusicological field trips of students was created after the reactivation of musicology in 1976. Documentation and camps were first conducted by proessor Jan Stęszewski, and then also by professor Bogusław Linette, professor Bożena Muszkalska, and recently PhD Łukasz Smoluch.
Currently, the collection includes nearly 1,000 hours of recordings (half of it is in analogue form) on audio carriers (including about 145 reel-to-reel tapes, about 187 audio cassettes, 309 CDs and 141 Mini-Disc carriers) and digital files, as well as several dozen hours of video recordings and hundreds of photos. It is a priceless documentation of traditional music culture in the form of recording the repertoire, performers' statements, as well as comments by documentary filmmakers recorded in interview protocols and track-lists, i.e. documents commenting on recordings.
The audio documents from the recording repertory from the collection of the Adam Mickiewicz University in Poznań included in the project so far include recordings made during the AMU students' folklore camps in 1981 and 1984.
During the camp in 1981,which was stationed in Lanckorona, recordings were made, among others, in the villages of: Baczyn, Barwałd Dolny, Brody, Łękawica, Palcza, Rudnik, Skawinki, Zachelemna; and during the camp in 1984 in the following towns: Stara Struga, Borowice, Skrudzina, Kokusze-Czesanki, Sucha Dolina, Wierchomla Mała, Roztoka Ryterska, Żeleźnikowa Wielka, Barcice Górne, Żegiestów, Łomnica-Zdrój municipality of Piwniczna, Głębokie, Młodowo, Wierchomla Wielka, Przysietnica.
Sound recordings are accompanied by a rich so-called "unrecorded documentation", prepared by students, among which we can find descriptions of villages, biographical threads about recorded people. Information about local customs and musical practice was also noted, noting the past and present bands, describing the instruments owned by registered performers. Documentary filmmakers also paid attention to cultural changes and did not ignore the fact of performing melodies popular by musicians in their descriptions. It has been reported that there are bands in the village playing contemporary music with electric guitars. Unusual musical performances have also been recorded and recorded, such as: playing on a comb, on a bottle or on a broom ("broom bass" playing on the floor), and even "tongue shooting".
Among the documentation of customs and rituals, there was information noted about weddings, the performance of Herody, Easter customs, customs related to Pentecost (Sobótka), winter "skubanki" (collaborative tearing of feathers), Shrovetide, harvest customs and others. Musicology students also conducted participant observation of a wedding in the village of Brody and a holy mass in the church in Lanckorona.
Many wedding chants and songs performed during other rituals and customs, lullabies, religious and funeral songs were recorded, and instrumental music was recorded, among others: oberek, walczyk (waltz), krakowiak dance or wedding marches. Interviews with performers and counting-out ("countdowns to play") were also recorded.
It is worth mentioning that in 1984 the AMU's folklore camp was attended by professor Bożena Muszkalska and PhD Arleta Nawrocka-Wysocka.
Recording documentation from the collection of the Adam Mickiewicz University in Poznań was digitised and processed by Ewelina Grygier as part of the Polish Traditional Music – Phonographic Heritage project.