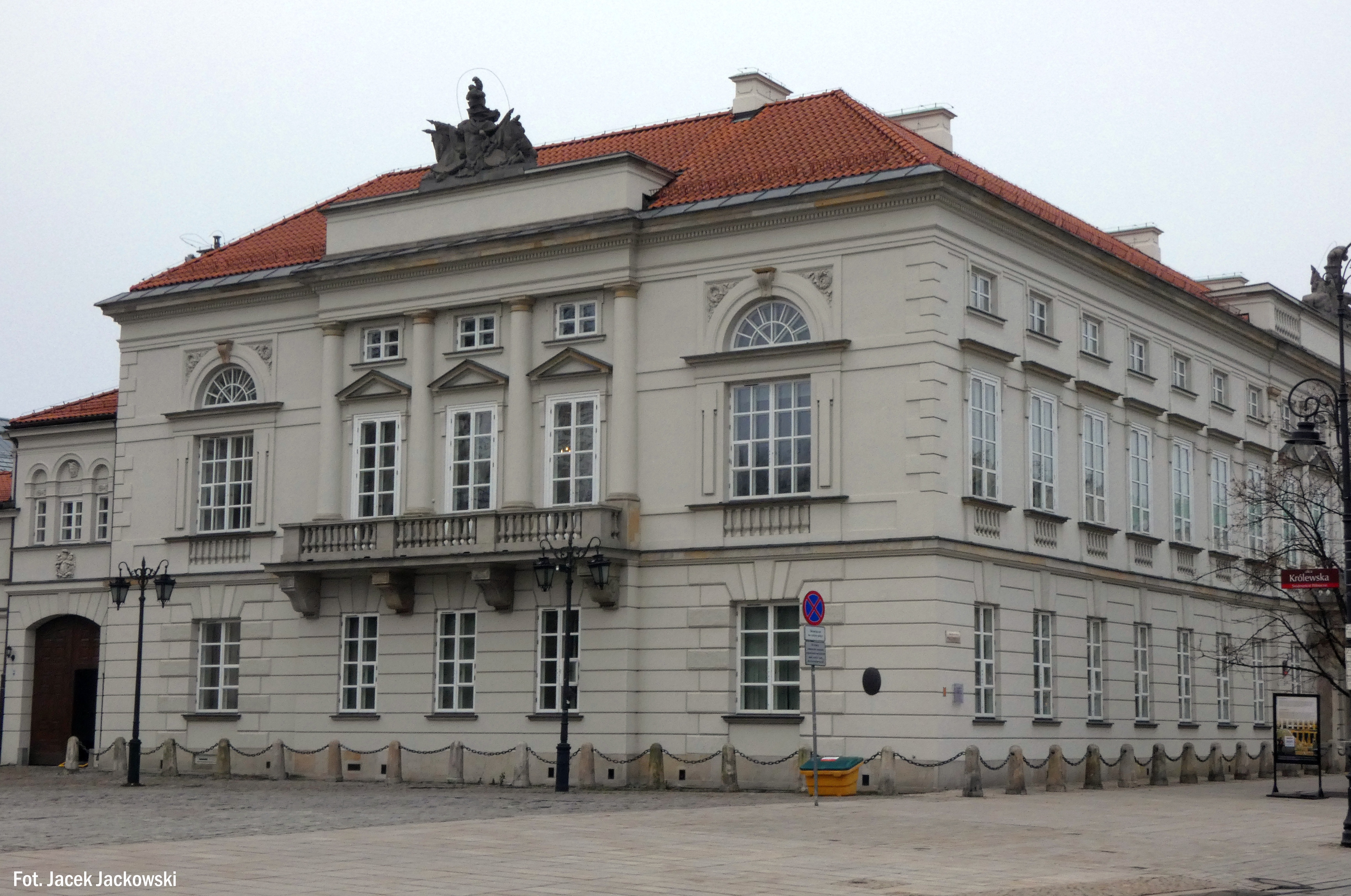 Recordings of the Department of Ethnomusicology, Institute of Musicology, University of Warsaw
Institute of Musicology, University of Warsaw
Krakowskie Przedmieście 32
00-325 Warszawa
http://imuz.uw.edu.pl/
Similarly to the university collection in Poznań, the collections of the Department of Ethnomusicology of the Institute of Musicology of the University of Warsaw are documentary recordings made during numerous student camps and field internships for students. Materials from camps and field practice organised by the Institute of Musicology of the University of Warsaw under the supervision of professor dr hab. Anna Czekanowska, professor dr. hab. Piotr Dahlig, professor dr hab. Sławomira Żerańska-Kominek, PhD Anna Gruszczyńska-Ziółkowska have been partially deposited in the Phonographic Collection of the Institute of Art of the Polish Academy of Sciences.
We started working on the valuable phonographic documentation of field practice with recordings made in Podlasie in the towns of the Hajnówka district: Dubiny, Dobrowoda, Kuraszewo, Lewkowo Stare, Narewka, Pogorzelce, Postołowo, Teremiski, Witowo, Wojnówka, Zbucz, Zwodzieckie in July 1999 by students of the Institute of Musicology at the University of Warsaw as part of a field camp – student internship. The group was looked after by employees of the Institute of Musicology of the University of Warsaw, the assistants of professor Anna Czekanowska – Ewa Wróbel and Tomasz Nowak (currently PhD, assistant professor at the Department of Ethnomusicology of the same Institute), and among the interns was Weronika Grozdew (currently PhD Weronika Grozdew-Kołacińska, head of the Laboratory of Ethnomusicology at the Institute of Sciences of the Polish Academy of Sciences).
The recordings contain of mainly vocal music recordings, in rarer cases vocal-instrumental, and they are both solo and group performances. Most of the registered performers are female performers, among them Wiera Dzik, Olga Sajewicz, Anna Jakimiuk, Lidia Skiepko, Maria Michalczuk, Wiera Moiszeuk, Janina Wiśniewska, Maria Weroniuk, Maria Owerczuk, Nina Ginszt and Katarzyna Komarewska, who sings and also plays the harmonica. There are solo performances, but also group and choral performances. The repertoire of the Singing Group from the village of Dobrowody was also documented. The songs are performed in Polish in the Podlasie dialect or in Belarusian.
Among the recordings, apart from typically musical recordings, there are also recordings of interviews dealing with various topics, e.g. interviews about wedding customs (including the preparation of a wedding ceremony), about harvest and harvest festival customs, about singing, musicians, about games, dancing and another. Many conversations and singing took place in the atmosphere of a private meeting – house parties, which had a significant impact on the spontaneity and truthfulness of the message as well as the documentary value of the sources.
Copies of the recordings in question are available at the Communal Cultural Centre in Czeremsza. This institution was the co-organizer and host of the expedition.
These recordings were digitised and edited by Anastasiya Niakrasava in the framework of the Polish Traditional Music – Phonographic Heritage project.